Meet Joe Pleva — Your Key to Real Estate Success
Joe Is An Experienced, Results-Oriented, Real Estate Professional
Hi, I'm Joe Pleva, a Chattanooga realtor and experienced real estate professional serving a wide range of clients throughout the Chattanooga, North Georgia and Northeast Alabama areas.
My role as a leading Chattanooga realtor is to help individuals, families, small business owners and large corporations achieve their goals relating to the purchase, sale or lease of area properties. This includes all forms of Commercial real estate, Industrial real estate and Residential real estate.
My goal is to provide customized, comprehensive and professional service to each and every client I serve.
I'm proud to be part of Keller Williams®, the nation's #1 Realty Company. In fact, I frequently tell people that Joe Pleva Plus Keller Williams is "Your Realty Solutions Team!"
Collectively, we are top-performing Commercial Realtors, Industrial Realtors and Residential Realtors who all work together to deliver outstanding service and superior support for each of our clients — all under the Keller Williams umbrella.
This insures that every Chattanooga real estate client that I serve receives the most knowledgeable, most experienced and most appropriate resources based upon their individual real estate requirements.
Let's discuss your real estate needs. Call me today at 423-667-6204.
More About My Background
I've been a licensed, full-time Realtor serving the greater Chattanooga area for more than 15 years.
As we all know, we've recently been through some challenging times in both the Residential and Commercial real estate markets. However, at Keller Williams, we've faced these market gyrations head-on, we've learned how to work both harder and smarter, we've remained busy and productive throughout the downturn, and we've increased our professional capabilities as a result of these challenges. (As the saying goes, "If it doesn't kill you, it will make you stronger!") Fortunately for everyone, Chattanooga's real estate market, and the economic environment in general, are now on the rise.
As past president of the Chattanooga Commercial Realtors Council, I coordinated the evaluation and implementation of a new commercial real estate listing service which has now become the standard for the Greater Chattanooga area. (This area extends from Athens, TN to Dalton, GA to Fort Payne, AL.) My team and I helped change the culture in the Chattanooga Commercial Realtor market to better serve customers needs through the creation of this listing service.
Prior to becoming a realtor, I spent 30 years working as a licensed engineer for the Tennessee Valley Authority. During this portion of my career I was responsible for many multi-million dollar projects. And, that experience has proven to be extremely valuable in terms of enhancing my ability to effectively manage and complete complex real estate transactions.
Awards and Recognition (Partial List)
"#1 Closed Volume – Commercial: 2014" (KW Greater Downtown Realty)
"Most Units Sold – Commercial: 2014" (KW Greater Downtown Realty)
"Top Commercial Agent" (Tennessee: 2013)
"Top 20 Agents Rockin' the Region" (Southeast Region: November 2013)
"Top Commercial Sales Agent" (Greater Downtown Realty: July 2013)
"Top Commercial Listing Agent" (Greater Downtown Realty: June 2013)
"Top Commercial Sales Agent" (Greater Downtown Realty: January 2013)
"Top Commercial Sales Agent" (Greater Downtown Realty: June 2012)
"Top Commercial Listing Agent" (Greater Downtown Realty: June 2012)
"Top Commercial Sales Agent" (Greater Downtown Realty: April 2012)
"Top Commercial Sales Agent" (Greater Downtown Realty: March 2012)
A Picture is Worth a Thousand Words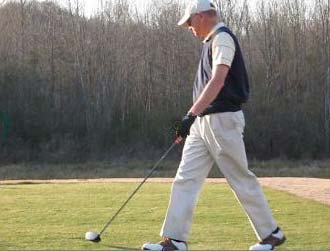 I always enjoy a round of golf — even in the off-season.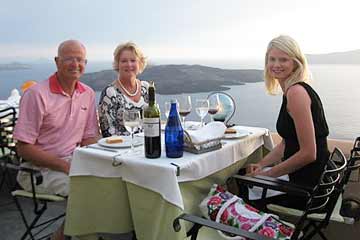 Here I am enjoying a leisurely meal with my wife, Susan, and our daughter, Leigh, during a trip to the Greek Isles.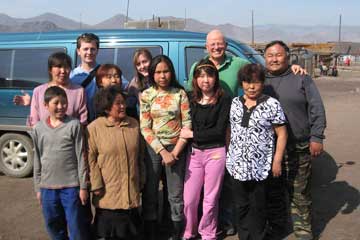 I made many friends during a medical mission trip to a small village in the southern Siberian mountains.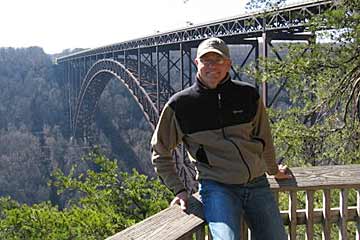 When disaster strikes I sometimes get a call from FEMA to help out. Here I am on my way to Connecticut to help assess the damage from a severe winter storm.
Yes, Susan and I were very proud and very happy parents when our daughter, Leigh, graduated from college.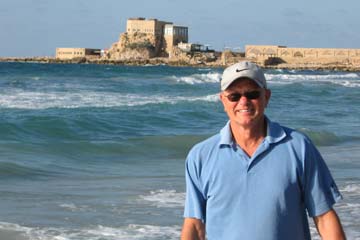 That's me standing by the Mediterranean Sea during a trip through the beautiful and historic Caesarea, Isreal.
What Clients Are Saying
I had the pleasure of working with Joe Pleva on a complex commercial in-town assemblage property. The project took over a year to complete but Joe enthusiastically stayed on top of all the details every week. Joe has a ton of energy and knowledgeable of the market. This deal would have never closed without Joe's ability to resolve complex issues and perseverance. Joe is completely honest, hard working and knowledgeable in all aspects of real estate. I sincerely hope we will have the opportunity to work on another deal.
— George Chase
On behalf of Chattanooga CARES, I would like to thank you for your service and commitment to our organization.
As with many small businesses and nonprofit organizations, Chattanooga CARES was recently faced with a changing economic landscape which led to financial uncertainty for our organization. In an effort to insure our continued viability, our organization determined that relocating to a new office space that was both accessible to our clients and financially sustainable was imperative.
Not only were you able to identify an office location that met all of our needs but you also insured that our landlord was reliable and attentive to the needs of our organization. In addition, you ably guided us through every aspect of the process including remodeling the space and the negotiation of terms of the lease; both of which insured our mission was advanced and our organizations sustainability was neither threatened nor compromised.
As both an attorney and executive director of a nonprofit organization, I greatly appreciated the skill, precision, professionalism and open communication with which you served our organization. It was truly a pleasure to be advised and represented by a realtor of your caliber and integrity. Again, I would like to express my most sincere appreciation for your attention to our needs and the commitment you have shown to our organization both during and after the culmination of the transaction.
— Matthew McAdoo
I first met Joe Pleva during a 7-figure real estate deal he handled for us a few years ago. Professionally, Joe was efficient, thorough and delivered all of the services needed to complete the deal in a timely manner.
I now consider Joe a close personal friend for a variety of reasons. He has a sharp mind and friendly demeanor. Joe's honesty and integrity are beyond reproach. He is spiritually grounded. And, he has a servants heart as evidenced by his local humanitarian support and by his involvement in a variety of mission trips to distant parts of the world.
Joe is 100% committed to his clients and will stop at nothing to fulfill his commitments. Whether you are a Chattanooga real estate buyer or seller working with Joe, or other members of his Team, you are working with the very best!
— Paul Frankenberg
Joe, thanks so much for taking the time to come and speak to our members tonight. On behalf of the Greater Tennessee Chapter of the Appraisal Institute, this is just a small token of our sincere gratitude.
— Myra Withers, Executive Director
Get a free 'Market Analysis' of your property. Call 423-664-1550
Affiliated Entities We Know and Trust