We Have Experienced Agents Ready to Assist You
Are You Buying Or Selling A Home? We'll Help You Get the Best Deal Possible!
Joe Pleva plus Keller Williams® is "Your Realty Solutions Team!'
We're experts at helping people like you find outstanding homes for sale in Chattanooga, TN, and in all of the surrounding areas — homes that meet YOUR specific location, style and budgetary requirements.
Whether you're a home buyer or home seller, we'll work with you in a friendly and efficient manner, handling all of the necessary details so you can focus on your normal routine. Our goal is to get our home buyers the lowest possible purchase price and our home sellers the highest possible selling price, both in the shortest period of time.
As native Chattanoogans, we've accumulated a wealth of knowledge and expertise about the greater Chattanooga, North Georgia and Northeast Alabama real estate markets.
Furthermore, our combined backgrounds in marketing, administration, education and management, combined with our years of experience fine-tuning our real estate sales and marketing skills, enable us to offer our clients excellent service and exceptional results.
If you're planning to purchase a new home, we'll help you find high-quality homes for sale in Chattanooga, TN, or in any of Chattanooga's surrounding communities.
Or, if you're thinking about selling your home, we can provide you with a customized home marketing assessment that will help you in your decision-making process.
We focus on streamlining the buying and selling process in order to provide a smooth real estate transaction. Our professionalism, integrity and dedication are the reasons we are a successful team with a long history of proven results buying and selling homes for a very large number of satisfied clients.
Additionally, as Keller Williams agents, we are able to take pride in the fact that we are associated with the Number 1 Real Estate Agency in the city. Keller Williams offers us the education and the technology needed to be successful in a favorable or challenging homes market.
Let's discuss your real estate needs. Call me today at 423-667-6204.
What Makes Us Different?
Teamwork: We work as a team, therefore you receive personal attention — whenever you need it. If you need one of us, you will speak directly to us, never to another staff member, or assistant. We always answer our calls and emails, you can count on it!
Experience: We are all FULL-TIME REALTORS. We take our profession very seriously, and our superb work ethics have made us Top Listing and Selling Agents, both within Keller Williams and in the Chattanooga area overall.
Technology: Unlike real estate in the past, 90% of consumers use the internet to search for homes for sale, versus newspapers and magazines. We market constantly on our websites, continually improving our advertising. Our listings of homes for sale in Chattanooga, TN are posted on over 350 websites each day, and this number is constantly growing.
Expertise: We have all lived in the Chattanooga area all of our lives, and feel that we are experts when it comes to knowledge about the area, what it has to offer and the up-to-date inventory of homes for sale. We are all passionate about our community, and are more than happy to tell anyone that will listen about what a wonderful place it is to live!
Local, National and International: Our Keller Williams office is the top listing and selling agency in Chattanooga, and we are proud to be top agents within this agency. We are also the Luxury Home division in our Keller Williams office, giving us additional networking abilities, both nationally and internationally, that other agents do not have access to. Another marketing advantage that we have is that we are the ONLY agents in Chattanooga that are recognized as the Preferred Medical Referral agents in the area.
Let's discuss your real estate needs. Call me today at 423-667-6204.
Information for Sellers
We utilize leading-edge tech tools and training give us the edge in effectively marketing your property online, 24 hours a day, seven days a week!
Keller Williams Realty helps us stay ahead of trends in the real estate industry through its comprehensive, industry-leading training curriculum and research resources. It's what prepares us to provide you with unparalleled service.
It can feel like the details are endless when you're selling a property. It is our job to streamline the process for you, ensuring everything is completed as quickly and efficiently as possible.
We will work together to formulate a price adjustment strategy that sees us through your listing period. You'll receive regular progress reports, delivered as frequently as you request. Whether you prefer a phone call or an email, that's what you'll get.
More and more sellers today are seeing the value of investing in a pre-inspection on the property they are preparing to list. Whether or not you are confident in the condition of the home, an inspection can either give us professional, third-party validation, or reveal issues you should attend to before listing your property – issues a buyer inspection could surface later, making them part of the final price negotiation.
We will evaluate the current state of your property and arrange home staging. Any repairs or improvements needed to maximize your home's value and appeal will be identified and scheduled.
Pre-Listing Questions for Sellers
If you chose to list your home with us, here are a few questions that we'll want to discuss with you at our listing meeting. Your answers will guide us in how to best serve you.
What is the most important thing that you are looking for in your real estate listing agent?
What prior real estate transaction experiences have you had?
How quickly do you expect to sell your house?
Have you had an appraisal or home inspection in the past year?
Are you looking to purchase another house when your current home sells?
How would you like to be communicated with? (Email, phone, fax, text, other.)
How frequently would you like an update on marketing and showings?
What you are most concerned about in the marketing and selling process? (Buyer qualifications, commission, showing procedures, open house, possession, pricing, negotiations, other issues.)
Buyer's Questions When Selecting an Agent
Here are a few questions that you might want to  use when interviewing and selecting a real estate agent to work with in the purchase of your new home:
Are you a licensed, professional real estate agent?
How long have you been an active, licensed real estate agent?
Are you currently a part-time or full-time real estate agent?
What do you do better than other real estate agents?
What process will you use to help me find the right home for my particular needs?
How well do you know the areas that I am interested in? (Schools, crime, transportation, traffic flow, public services, etc.)
What are the most common things that go wrong in a real estate transaction and how would you handle them?
Can you provide me with references or testimonials from past home buyer clients?
Why should I choose you to work with?
The Bottom Line
We are a team of licensed, professional real estate agents with a long track record of success and satisfied clients. Whether you're thinking about selling your existing home, or if you're looking at new or existing homes for sale in Chattanooga, TN, or any of the surrounding communities, contact us today and learn how we can help you get the results you want.
Let's discuss your real estate needs. Call me today at 423-667-6204.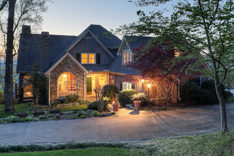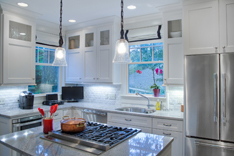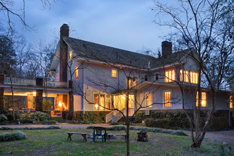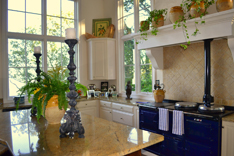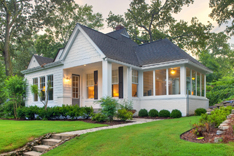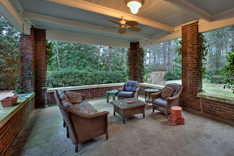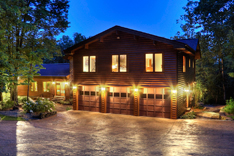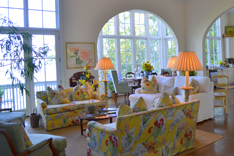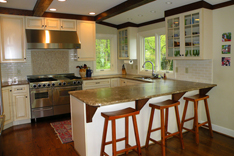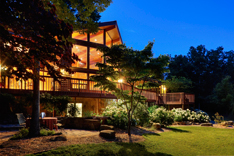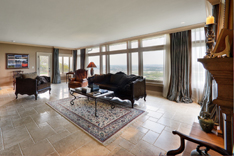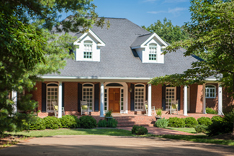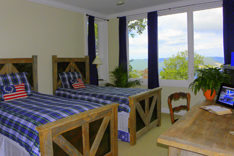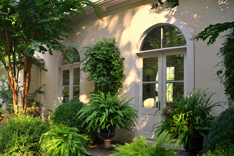 Get a free 'Market Analysis' of your property. Call 423-667-6204
Affiliated Entities We Know and Trust